Date of Birth: 08/12/13
Weight: 108 lbs.
Color: Black & Tan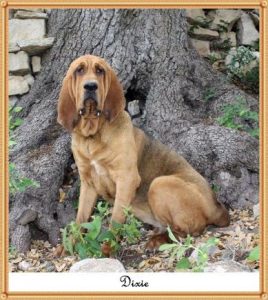 Dixie is a puppy from our own Hub and a pretty red female, Sally. We have been very happy with Hub's puppies so far and Dixie is definitely no exception. She is a gorgeous girl with lots of wrinkles
and excellent bone structure. She has produced some of the most beautiful and best tempered pups.