Date of Birth: 05/24/09
Weight: 115 lbs.
Color: Liver & Tan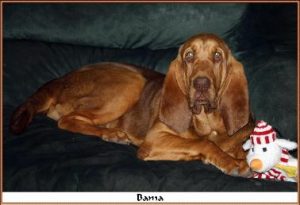 **Retired from Breeding & SAR**
Bama comes from a little town in north Alabama. He is so cute and full of personality. He too will
be trained for SAR and will also be the other breeding male for our next generation of bloodhounds. He has amazing lines that are sure to produce some wonderful pups some day.